About Jeffrey M. Lawrence, M.D.
Jeffrey M. Lawrence, MD, graduated Magna Cum Laude from Harvard University, where he also played varsity football. He studied medicine at Northwestern University Medical School, served an internship in General Surgery at Loyola University Medical Center (Maywood, IL) and then served a residency in Orthopaedic Surgery at Loyola. He then completed a fellowship at the Anderson Clinic in Joint Arthroplasty – the reconstruction or replacement of arthritic joints. In addition to primary joint replacement surgery, Dr. Lawrence also performs complex reconstructions and revisions of previously replaced joints. He formerly was a clinical instructor in the Department of Orthopaedic Surgery at Loyola University and an attending surgeon at Hines Veterans Administration Hospital in Maywood, IL.
Dr. Lawrence was in private practice in Highland Park, IL, a suburb north of Chicago, for four years. He moved with his wife and two sons to Viroqua in March 1997.
Dr. Lawrence is a consultant for several companies within the orthopaedic industry, holds a U.S. patent and helps to design and develop new technologies. He is a leader in the development of robotic assisted knee replacement surgery, and Vernon Memorial has become a learning center for surgeons to visit and to learn this technology.
Dr. Lawrence has authored numerous articles, book chapters and has given many presentations regarding Joint Arthroplasty, which have appeared in the Journal of Bone and Joint Surgery, Clinical Orthopaedics and Related Research, Orthopaedic Clinics of North America, Journal of Arthroplasty and Orthopaedic Review. He is a member of the American Medical Association, the American Academy of Orthopaedic Surgeons, The American Association of Hip and Knee Surgeons and the Arthroscopy Association of North America. Nationally recognized, Dr. Lawrence has been featured in US News and World Report. Dr. Lawrence is certified by the American Board of Orthopaedic Surgeons.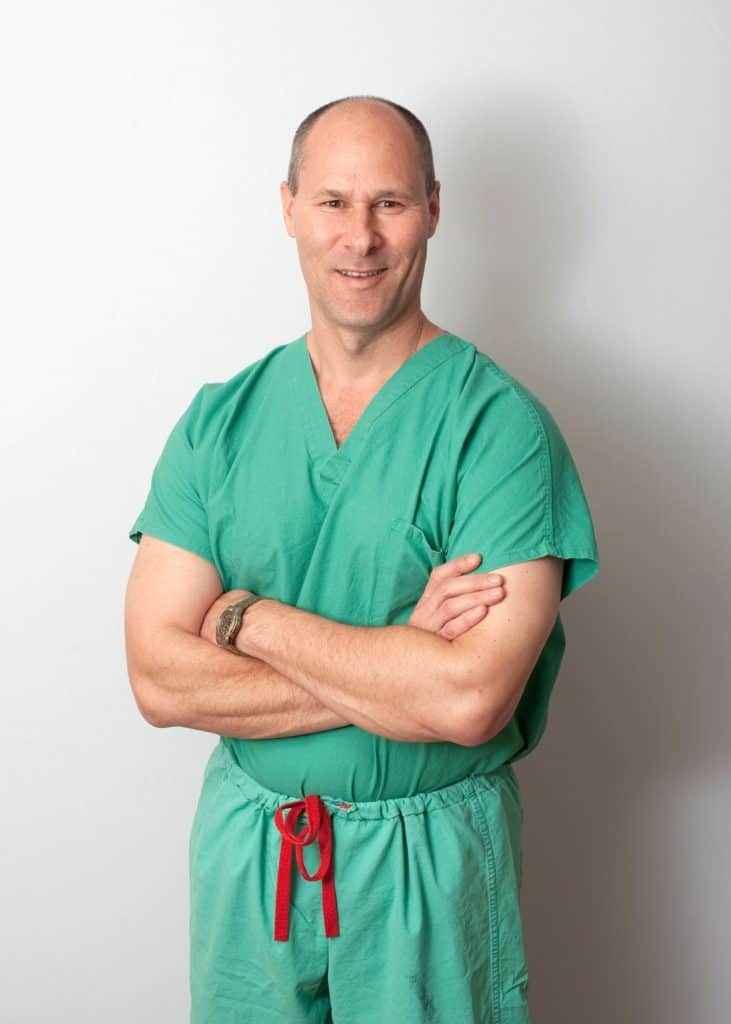 See what patients say about Dr. Lawrence
Health Grades Report
Board Certification
American Board of Orthopaedic Surgery, 1995
Hospital Affiliations
Gundersen Lutheran Medical Center, La Crosse, WI
Society Memberships
American Medical Association
Wisconsin Orthopaedic Society
American Association of Hip and Knee Surgeons
Arthroscopy Association of North America
American Academy of Orthopaedic Surgeons
Education
Undergraduate
Harvard University, Cambridge, MA BA, Biology 1983
Graduate
Northwestern University, Chicago, IL M.D. 1987
Internship
Loyola University (General Surgery), Maywood, IL General Surgery 1988
Residency
Loyola University (Orthopaedic Surgery), Maywood, IL
Orthopaedic Surgery Residency 1988-1992
Fellowship
Anderson Clinic (Joint Arthroplasty and Adult Reconstruction), Arlington, VA Joint Arthroplasty and Adult Reconstruction 1993